Facials and Chemical Peels
This essential service includes a skin analysis, customized treatment (enzyme peel, pore detox, dermaplaning, mild chemical peel, or treatment mask) based on your skin's needs, and a trial-size skincare kit. This service package is perfect for someone new to medical-grade and looking to develop healthy skin care habits.
Our Services Include:
Pore Detox Treatment
Clarify, Hydrate, and Revitalize Treatments
Enzymatic Treatment
Oxygenating Trio
Chemical Peels
Dermaplaning
Sciton Forever Young BBL
Often called IPL or a Photofacial treatment, Broad Band Light treatment (or BBL) allows for precise treatment of age and sun spots, small facial veins, acne, flushing, blushing, rosacea, and other types of skin blemishes.
Sciton Halo
Sciton® Halo™ is the 1st and only laser resurfacing treatment that combines non-ablative and ablative wavelengths in a single pass to maximize results and control downtime. Halo gives you the results you want without the downtime you would expect!
Acne Treatments
Madison Medispa offers comprehensive acne treatment for all age groups. From hormonal acne in teens to Rosacea in adults, we offer various corrective treatments for active acne, including pore detox treatments, chemical peels, BBL, HALO, prescription medications, and of course, a complete skincare line to help you achieve optimum skin health.
For some, chronic severe acne may have resulted in scarring and/or discoloration of their skin. Madison Medispa can also treat these areas! Broad Band Light is highly effective for treating post inflammatory hyperpigmentation (PIH) or the red and brown areas that may remain even after your acne has cleared. HALO skin resurfacing can be used to smooth out and sometimes even remove any scarring left by particularly severe acne outbreaks.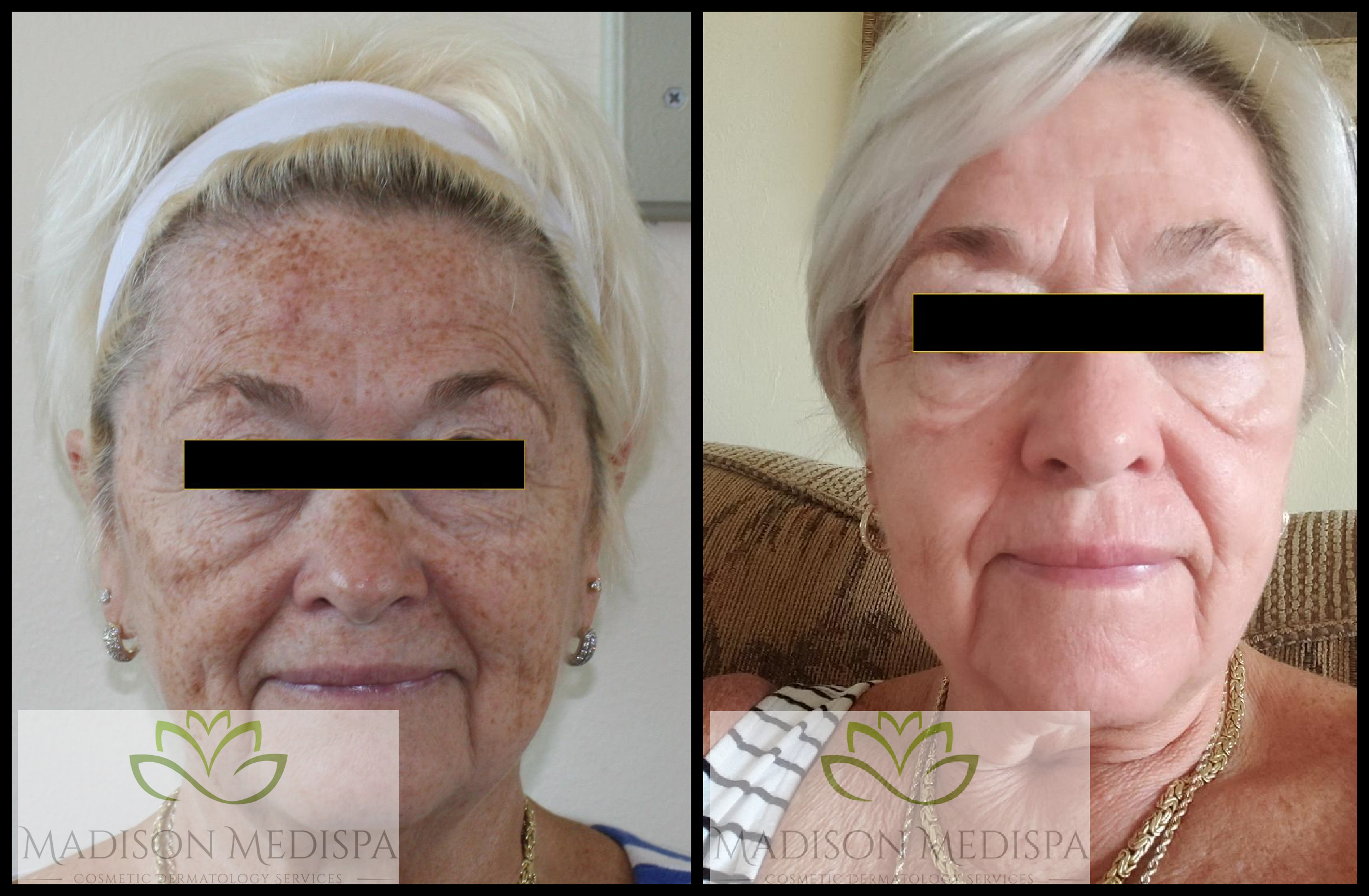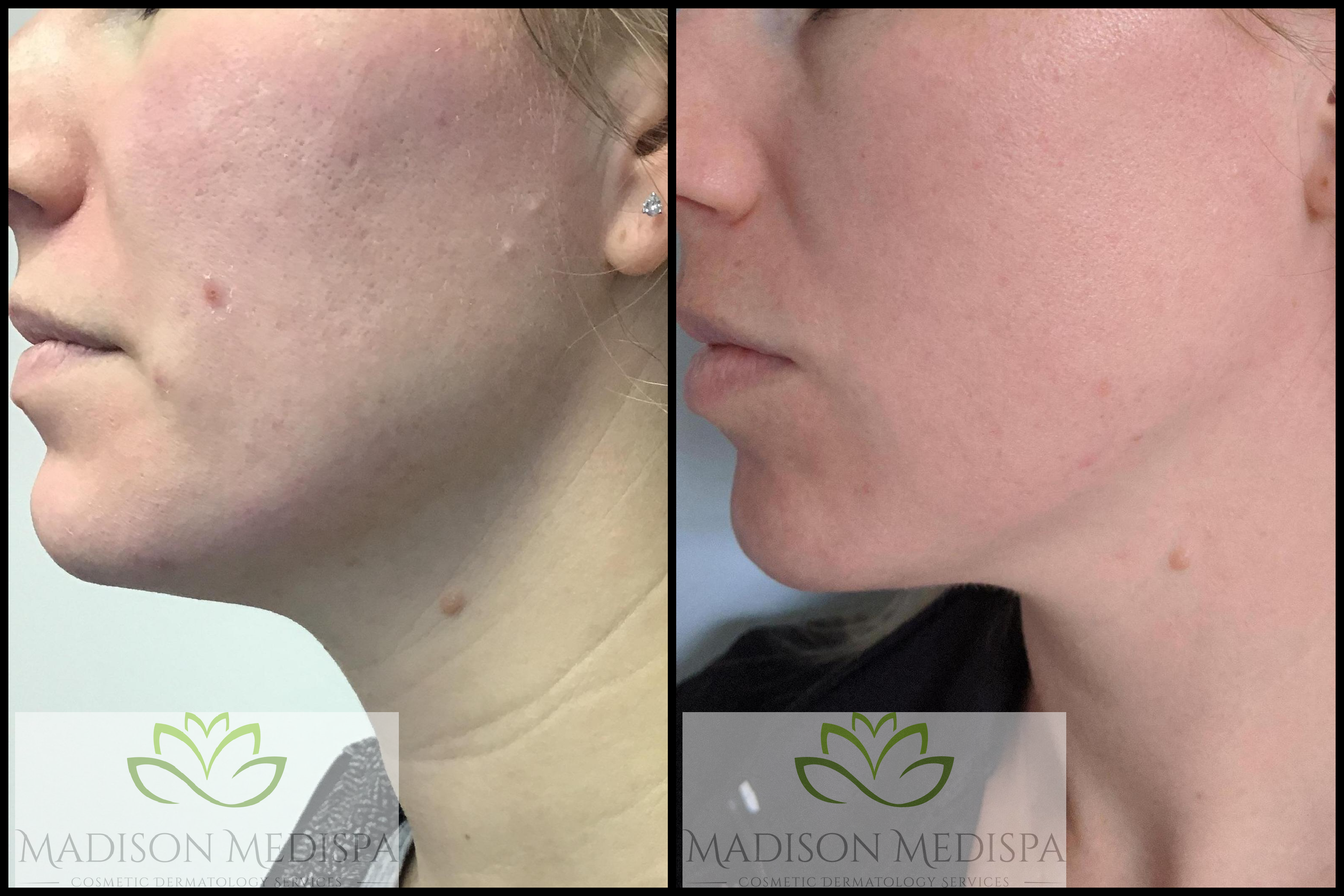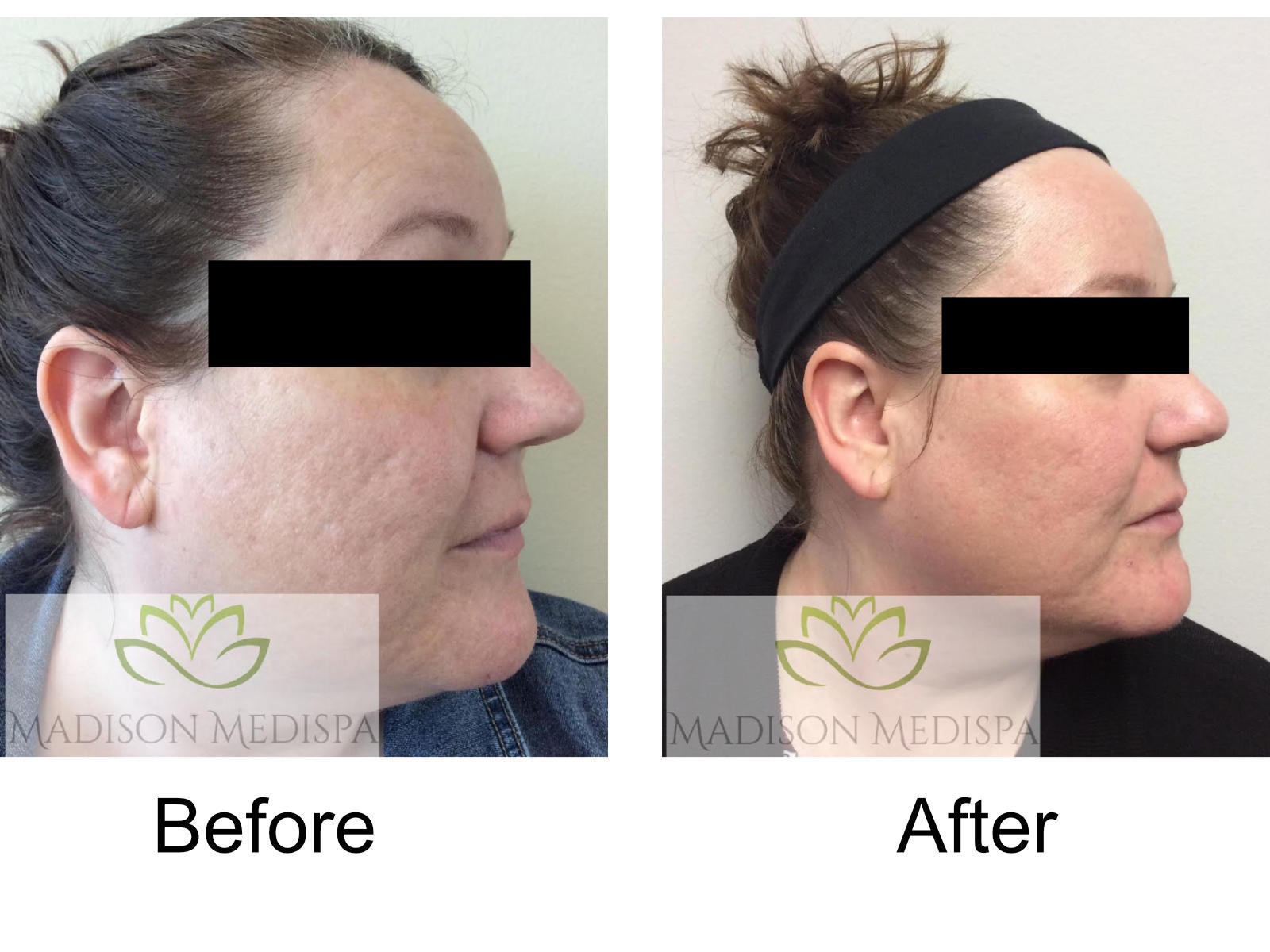 Ann Heath
Clinical Aesthetician
Ann is Madison Medispa's certified clinical aesthetician. She has loved skin care from childhood and brings a wealth of knowledge about all skin types, skin disorders and treatments, and medical-grade skin care lines to our office. She believes the aesthetics industry is an ongoing learning experience, and keeping up with the latest technologies is key to providing her clients with the best possible services.
Ann obtained her aesthetics license in 2006 and has 13 years of experience working in the aesthetics field.
Ann's focus at Madison Medispa is skin health. In addition to offering chemical peels, customized facials, and dermaplaning, she has been thoroughly trained in using Broadband Light and surface lasers to help her clients achieve their goal of healthy, radiant skin.