Interested in joining our team?
We are currently hiring for the following positions:
Aesthetic Nurse Injector
Licensed Aesthetician
Front Desk Patient Care Coordinator
Why Choose Madison Medispa
What makes Madison Medispa your best choice for:    vein treatment, injectables, and skin rejuvenation? 
Our service specialty?  Your satisfaction. Rather than offering every new service under the sun, Madison Medispa has carefully selected the treatments that have been proven to combine the best safety and efficacy profiles available.  All treatments are performed by our team of highly trained providers who continue to update their skills and knowledge with ongoing medical education and specialty training. This ensures that you'll always be paired with a highly skilled provider offering the best treatment options available whose top priority is achieving your goals.
Exceptional care and convenience.  All care is provided by a single team of providers working together in our beautiful new office suite which was constructed with your privacy, comfort, and convenience in mind.
Efficient and economical.  All providers at Madison Medispa have more than a decade of experience in their field.  They know which treatments work and which treatments don't, and they will not waste your time or money on treatments that have no chance for success.  In the rare event you have something they can't help you with, they will help you find someone who can.
Don't simply assume.  Many patients make the mistake of assuming that any hospital or clinic they choose will be able to provide the best care for their needs.
They think that just because a doctor or nurse is affiliated with a large hospital or clinic that they will have access to all the best medical devices needed to treat their problem.
They think that any provider they see will be familiar with​ the most recent treatment advances and adequately trained to provide those services.
They may think that a single team of providers will provide, or at least oversee, all aspects of their treatment.
They may even think that all providers are equally interested in every aspect of their specialty.
Unfortunately, those assumptions are rarely true, but at Madison Medispa, there's no need for guesswork — we only offer services that we are passionate about and which we a can provide at the very highest standard of care.
Come in for a consultation and you will see the difference immediately.  We look forward to providing you with excellent care and exceptional results!
Madison Medispa | Our Office
Interested in joining our team?
We are currently hiring for the following positions:
Aesthetic Nurse Injector
Licensed Aesthetician
Front Desk Patient Care Coordinator
Madison Medispa | Meet Our Staff
Boyd Erdman, MD, RVT, RPVI
Diplomate, American Board of Venous and Lymphatic Medicine
Chief Medical Director: Madison Medispa; Madison Vein & Laser
Dr. Erdman is the medical director at Madison Medispa and Madison Vein & Laser.  He is a highly trained, compassionate provider who combines technical expertise with decades of experience to provide the highest level of specialty vein care and cosmetic dermatology treatments.  He utilizes the most advanced, minimally invasive techniques currently available.
Dr. Erdman completed medical school at the University of Wisconsin-Madison and his residency at the University of Arizona. He then completed a private preceptorship over the course of an additional year where he received specialty training in vein treatment and minor cosmetic dermatology procedures.
He obtained his first board certification from the American Board of Internal Medicine and went on to gain a second board certification from the the American Board of Venous and Lymphatic Medicine. He is also a diplomate of the American Registry of Diagnostic Medical Sonographers holding active certifications as both a Registered Vascular Technologist, and Registered Physician Vascular Interpreter.
He is an active member of the Wisconsin Medical Society, the American Medical Association, and the American College of Venous and Lymphatic Medicine, in addition to being a founding member of the Foundation for Venous and Lymphatic Disease. In 2008, Dr. Erdman became one of just over 200 physicians in the country to both qualify for and pass the inaugural American Board of Venous and Lymphatic Medicine examination for physicians specializing in the management of chronic venous disease.
He has spoken and presented original research both nationally, and throughout the state of Wisconsin, as part of continuing medical education seminars for physicians and other medical specialists, and has sat on several national committees for the American College of Venous and Lymphatic Medicine.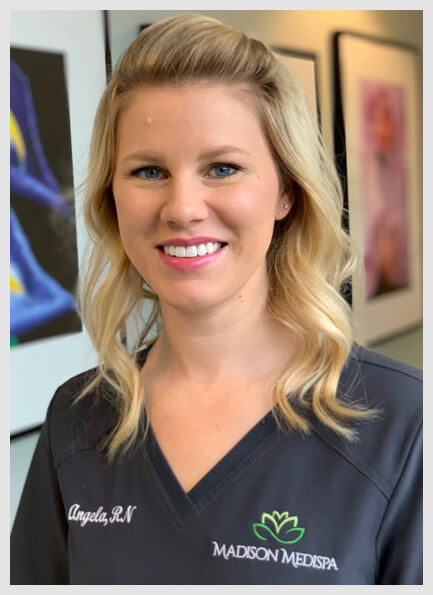 Angela Trawinski, RN, BSN
Certified Nurse Injector
Certified Laser Technician
Angie is Madison Medispa's aesthetic nurse.  She is has great attention to detail and is driven to constantly update her knowledge base with the safest and most effective treatment techniques, which is a terrific combination for any aesthetic provider!  She recognizes that we all have insecurities and things we would like to change about our appearance, and she strives to help each of her patients feel confident and comfortable in their own skin.
Angie earned her RN degree from the Edgewood College of Nursing and has worked in healthcare for more than 11 years. She has been trained in all the cosmetic procedures offered at Madison Vein & Laser and Madison Medispa.
She specializes in injectables, including neurotoxins and fillers for the face, and sclerotherapy for spider veins. She is also fully trained in the use of surface lasers and Broadband light for photo-rejuvenation and resurfacing of sun damage and age-related skin changes.
Ann Heath
Licensed Aesthetician
Certified Laser Technician
Ann is Madison Medispa's certified clinical aesthetician.  She has loved skin care from childhood and brings a wealth of knowledge about all skin types, skin disorders and treatments, and medical grade skin care lines to our office.  She believes the aesthetics industry is an ongoing learning experience, and keeping up with the latest technologies is key to providing her clients with the best possible services.
Ann obtained her aesthetics license in 2006 and has 13 years of experience working in the aesthetics field.
Ann's focus at Madison Medispa is skin health, and in addition to offering chemical peels, customized facials, and dermaplaning, she has been fully trained in the use of Broadband Light and surface lasers to help her clients achieve their goal of healthy radiant skin.
Ann also manages our medical grade skin care lines, which we utilize to help our clients maintain their gains.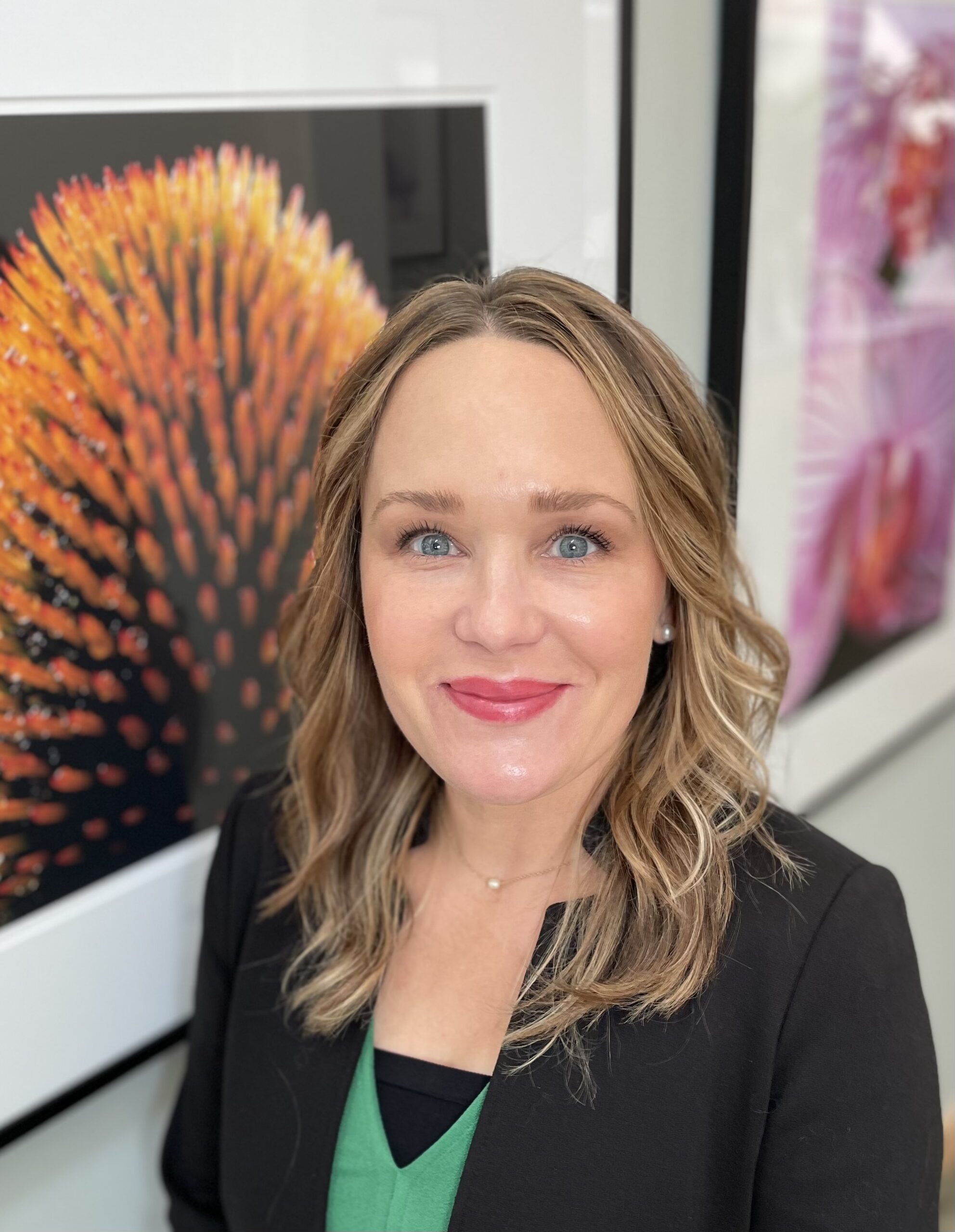 Tracy Yager
Office Manager
Tracy is Madison Medispa's office manager and operations director.  She is extremely dedicated to making sure every patient we see has the highest quality experience possible throughout the course of their care.  This includes making sure we meet or exceed all of their needs, and for our medically necessary vein care patients, this includes hours of time working with insurance companies on our patient's behalf.
She has worked in the medical field for more than 25 years and has experience in both clinical and administrative aspects of patient care, so you may even see her in a room assisting our providers.
Prior to the time she joined Madison Vein & Laser Institute / Madison Medispa, she was the office manager of a national outpatient vascular practice in Brookfield Wisconsin.
Tracy's primary focus at Madison Vein & Laser Institute / Madison Medispa is patient care coordination and insurance coding and billing.
Interested in joining our team?
We are currently hiring for the following positions:
Aesthetic Nurse Injector
Licensed Aesthetician
Front Desk Patient Care Coordinator